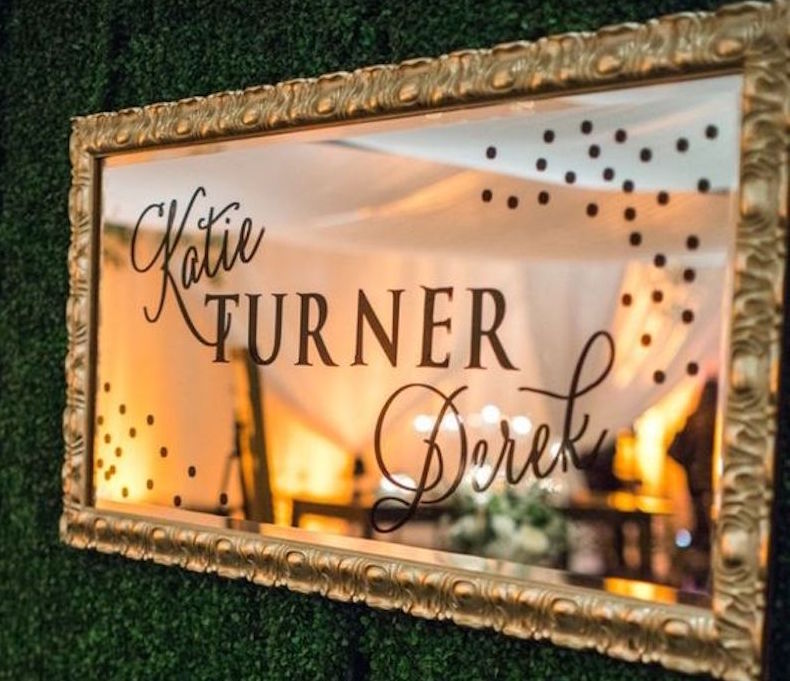 5 ways to incorporate mirrors into your wedding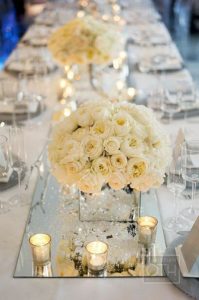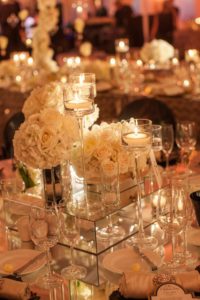 Glamorous elegant weddings will never go out of style. Looking for an exciting way to design your wedding with this never-ending trend? Simple add mirrors in different places! These pieces will add a special touch to your wedding to make it exceptionally classic. Below we have shared 5 of our favorite ideas we found from Pinterest.
Ceremony Backdrop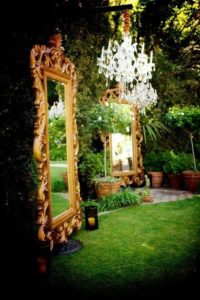 The ceremony site is the first glimpse into your wedding. Want an immediate wow factor? Say "I do" in front of some amazing, large framed mirrors.
Setting Chart Display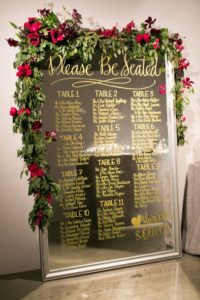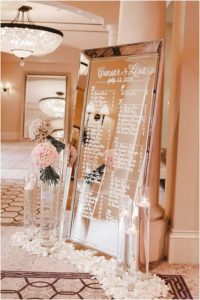 Planning on having a seating chart and tired of the same name place cards or framed print out. Purchase a large standing mirror. Then simply hire a calligrapher to write the chart in a beautiful fashion. This mirror can also serve as a keepsake in your home for years to come.
Table Numbers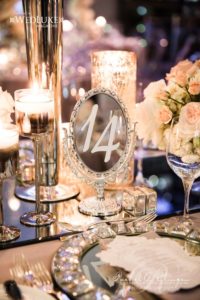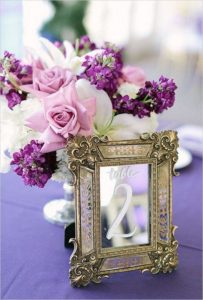 To keep your mirror seating chart cohesive, use some unique mirrors as the table numbers for guests to find their seats.
Menu Display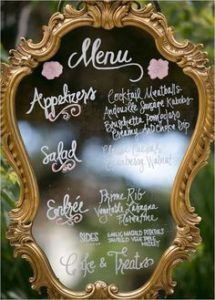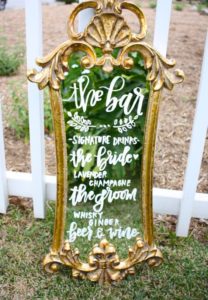 Having a bar or buffet line service? Add some elegance to your menu presentation by writing the items on mirror. Place it on an easel at the beginning of the line so your guest can have an idea on what they would like to have.
Messages To The Guests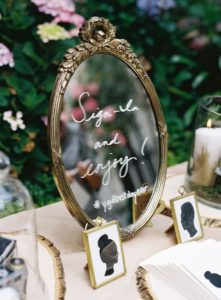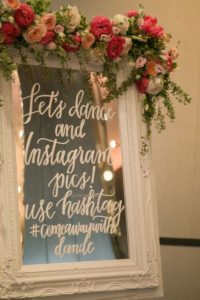 Weather you want to say "welcome to our wedding" or let your guests know the event hashtag present it in this beautifully classic style.