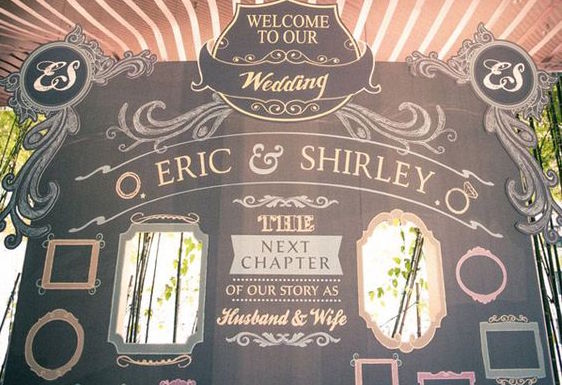 Engaging activates for your wedding guests.
We all want our wedding to be the next best event that everyone remembers. So how do you do this? Stuck with doing the same boring traditional games and activates? Here are some great ideas to make your wedding the night of the year!
Food Trucks
The possibilities with food trucks are endless. They can range from appetizers, desserts and late night snacks. You could go with charming ice cream or donut vendors, or have astounding late night snacks like street tacos, sliders or gourmet hot dogs. These could even be your "guest's favors" with a fresh baked pretzels in a monogramed to-go bag!
Instagram Backdrops
Photo booths are losing their popularity. Silly handheld props and frames are old news. Instagram is going viral in the wedding world and everyone must have a wedding #.  The new up and coming trend with these Instagram hashtags is creating backdrops! This can be a fun activity for you and your bridesmaids to create a few weeks before your wedding.
Caricature
Caricatures are becoming the favors everyone is falling in love with! These works of art serve as a memento to your wedding and is a picture that your guests can keep for years. Want a unique portrait of your wedding ceremony? Ask the artist to arrive early so they can sketch the ceremony.
Coffee/ Coco bars
Having a fall or winter wedding? Coffee or Coco bars are an amazing way for your guests to warm up with an entertaining delicious activity! Everyone can customize their treat to how they please with syrup, candies, cookies and whipped toppings.
Pictures sourced from Pinterest.