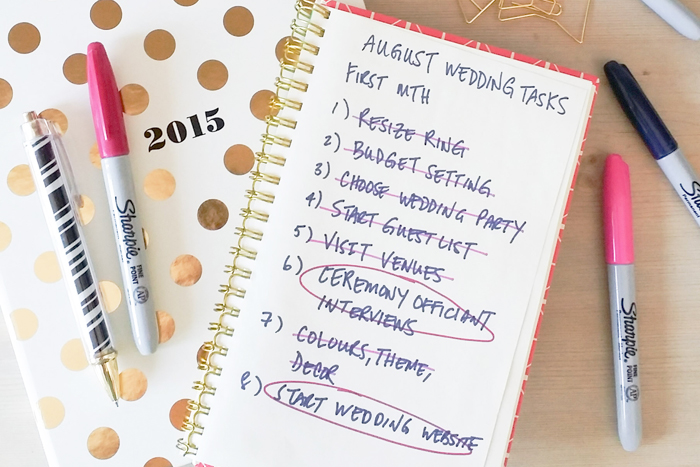 Should I Hire A Day Of Coordinator?
Within the last two years I have had two daughters get married. I was not only the mother of the bride, but also I have been a florist for many years. You would think being a florist and creating weddings for my brides would have prepared me to make all the right decisions for my daughters weddings, but that was not the case.
For both weddings my daughters and myself did all the flowers. We planned diligently on the wedding details. Timeline was set, music list was created for the dj, even which table the specific floral pieces were to be placed.
My first daughter got married in 2014. Everything was planned and the day was going to be beautiful, it was everything she dreamed of. I made the decision not to hire a day of coordinator. I had recruited family and friends to help me with the day of details and thought that would be sufficient for the day to go smoothly.
The morning of the wedding arrived along with the rain. Which of course delayed a few things like pre-ceremony outside pictures, etc. I was determined to spend the morning with my daughter while she had her hair and makeup done and got ready for her day. Unfortunately I was constantly being summoned to the reception hall to answer questions on setup etc. My biggest regret is I was in the reception hall ribbon wrapping the bouquets when my daughter was getting into her wedding gown. There are no pictures of me helping her in her dress or getting her veil on.
The ceremony began and things were going pretty good, until the dj didn't play the right music. He messed up not only during the ceremony but the reception also. Needless to say the day wasn't as enjoyable for me as I planned.
For my second daughters wedding in 2016, I hired a day of coordinator. The day went seamless. I know there were a few decisions to make during setup, but she handled them. I was with my daughter the entire morning and enjoyed getting her ready along with getting myself ready. I was so relaxed before and during the ceremony because I knew my coordinator was handling the behind the scene issues. I spent the day visiting with family and friends during the reception and not worrying about the cater, or DJ.
My advise to you, it's well worth the money spent to have piece of mind! You know things are being done the way you planned, and you too can enjoy your daughters day with ease.