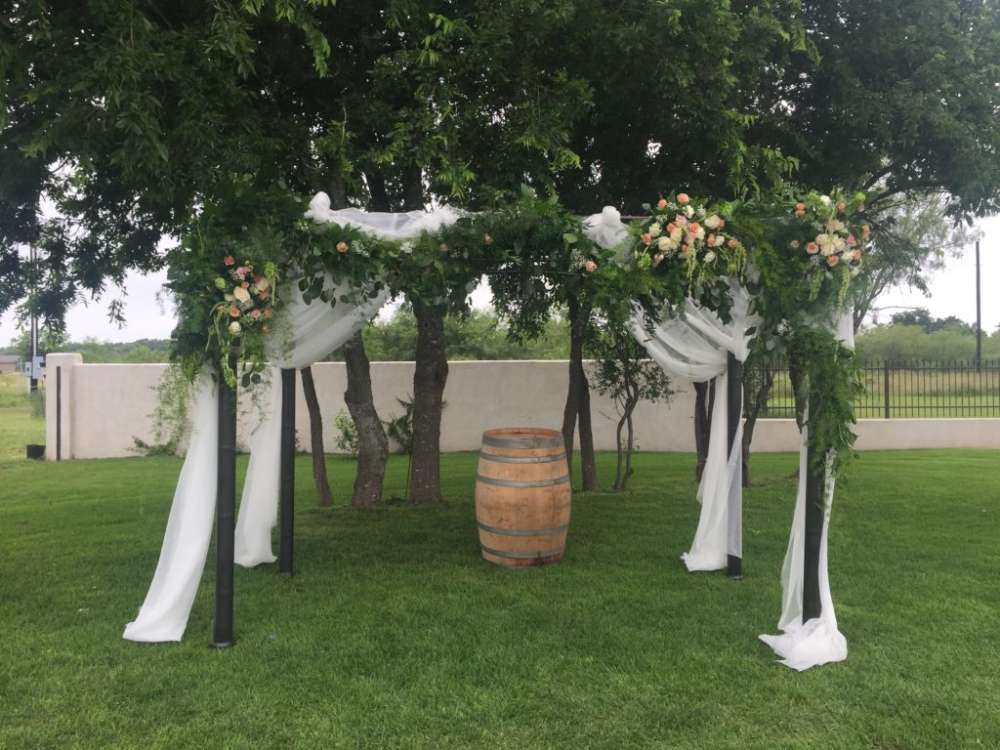 Flower Planning Tips
Not every bride wants an over the top wedding. Weather your planning an intimate outdoor wedding or a small ballroom wedding, flowers will play an important part of your wedding planning. It will set the tone of your wedding and will be a part of every important picture.  Many brides come to us confused as to where flowers are needed. Of course your traditional flowers are a given, bouquets, boutonnières, and corsages. However ceremony and reception flowers can be a daunting decision.
If your planning a church ceremony, check with your church coordinator. Many times churches will have flowers placed in the alter on a weekly basis. You may be able to request a particular color for that day. If your planning an outdoor ceremony, choose an area where you can take advantage of the natural landscape. Trees are perfect for draping soft chiffon fabric and adding a touch of color with flowers or ribbons.
When it comes to the reception it's important to consider the space you are working with. If the room has high ceilings a few large arrangements will help balance the space around the room. If the area is small and intimate you can make a nice impact with a long or low arrangement. Do consider the number and size of tables that will be used. Small floral decorations will look spars on a larger table therefore you may need to add a few accents to the decorations like votive candles or petals to fill up the space.
Depending on your floral budget, you will have to choose from the types of flowers and size of arrangements that will work best. This is where your professional florist will be a big asset. A florist will be able to give you suggestions on not only the flowers you have available but also the placement of arrangements throughout your reception area.